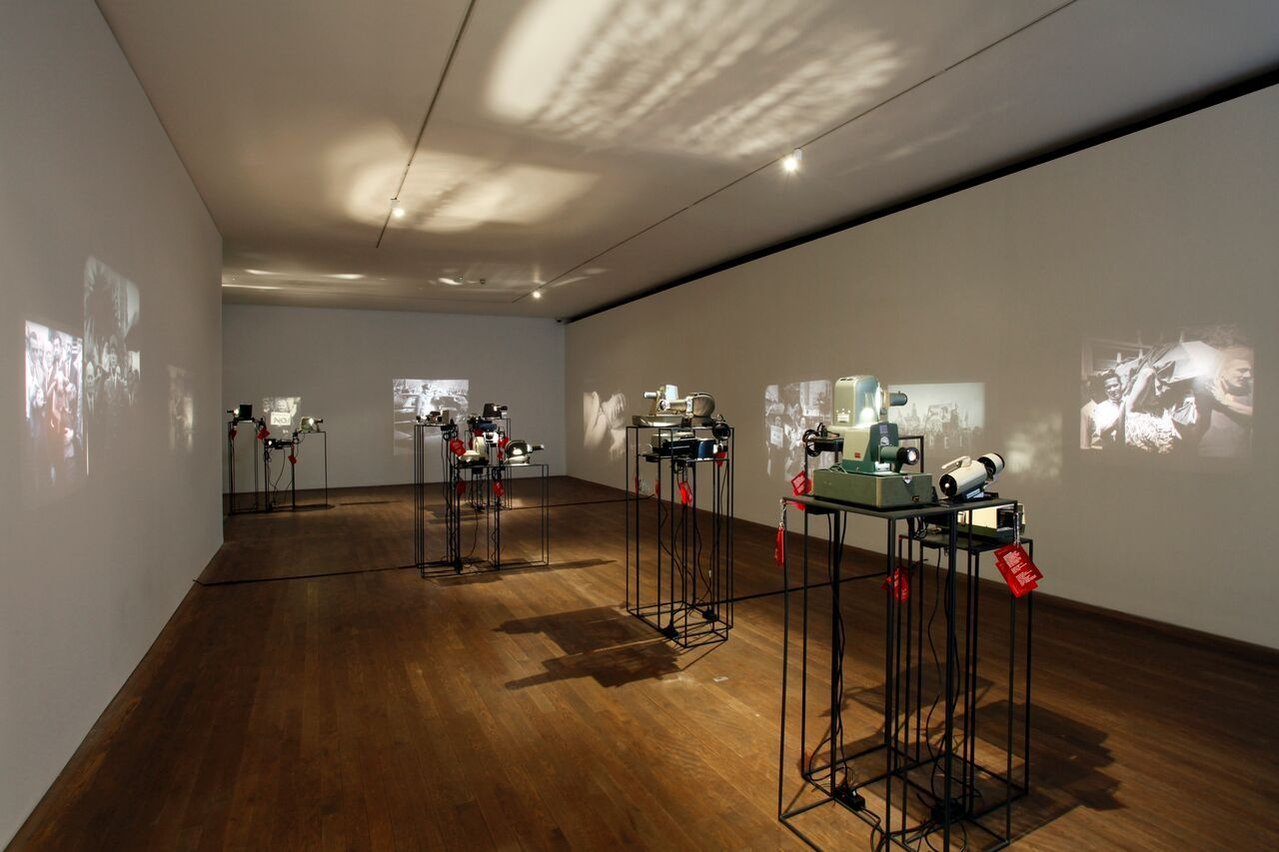 Karen McQuaid, came to our university last year to talk to us about her roll as a curator at "The Photographers Gallery" in London. Whose talk has always stuck with me, due to all the exhibitions she has put together with multiple different styles and presentations of the photographers work.
Being able to showcase them to the best possible quality and in the ways in which the photographers have hoped they could be presented, thereby bringing their ideas on how to show their work to life, thanks to McQuaid and her experience in curating photography in exhibitions.

McQuaid's work comes with organisation, experience and knowledge which I have always admired since listening to her in our second year. Recently one of our tutors was contacted by McQuaid who asked for them to submit five websites from our course year (3rd years) for consideration to be involved in a Instagram / online showcase of graduates across the country.

The submissions are selected by our tutor who McQuaid contacted and will be chosen via our professional websites. Which we were encouraged to share a link to, if we were interested. Making sure that before we submitted the link that our websites were up to date and where we wanted them to be, meaning the highest possible quality before submitting. Only 5 out of our course submitted to the opportunity will be selected, but personally I feel it is worth putting myself forward to all opportunities that are suggested to me or come my way, as you never know what could happen or come of them.

Hence why I have been applying to online shows, competitions, magazines,etc. when I can whilst also balancing my current final major project at university. After the project is all handed in I will be doing more, so as to make the most out of what is available to me. To get support, help and a head start when leaving university.

In previous blog posts I have mentioned other competitions and exhibitions I have applied for, some which I have been successful in, others I am waiting to hear back from. Knowing I will not always be chosen, but also knowing I would have tried, which is all that matters. If you do not try you do not get and as a graduate I need to put myself out there as much as possible. To face rejections and acceptance, which will help develop me as a person in the real world.

By taking everything in my stride accepting when its not meant to be and moving on and trying again with the next thing that becomes available to me or that I find. Which is not always going to be easy but will be necessary to learn as a skill, when developing myself as a Photographer.

These competitions and submissions keep coming up due to the current situation not being able to actually use galleries to show exhibitions, degree shows etc., by reaching out and doing these shows online it is a way of networking and communicating from home, rather than how it would normally be done face to face combined with aspects online.

This way it is opening up opportunities for graduating photographers in this strange time, who would normally be able to network at exhibitions, shows and talks as well as online. Now though due to restrictions when meeting the network face to face is restricted.

The importance of things moving online is critical to graduating students to gain experience within the photographic field where ever possible, some examples are by having video talks online, exhibitions online, reaching out to fellow courses in the same positions, compatibles, and planning of postponed events for after the situation is under more control. In this time it is critical to adapt and make situations work for you to be able to achieve what you can during the lock down with these restrictions.